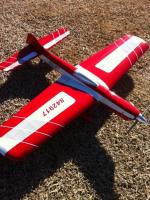 Paul T.
Club Member
R/C Planes > New FAA requirement
12/14/15 9:06PM
---
All RC and Drones have to registered. Anything with a transmitter over .55 lbs.
http://www.faa.gov/news/press_releases/news_story.cfm?newsId=19856
This is the official website of the Milllington Barnstormers.
All communication regarding Approved events by this Club will be listed here.
Any communication regarding the Millington Barstormers, the Club facilities, or events not shown on this site is invalid.